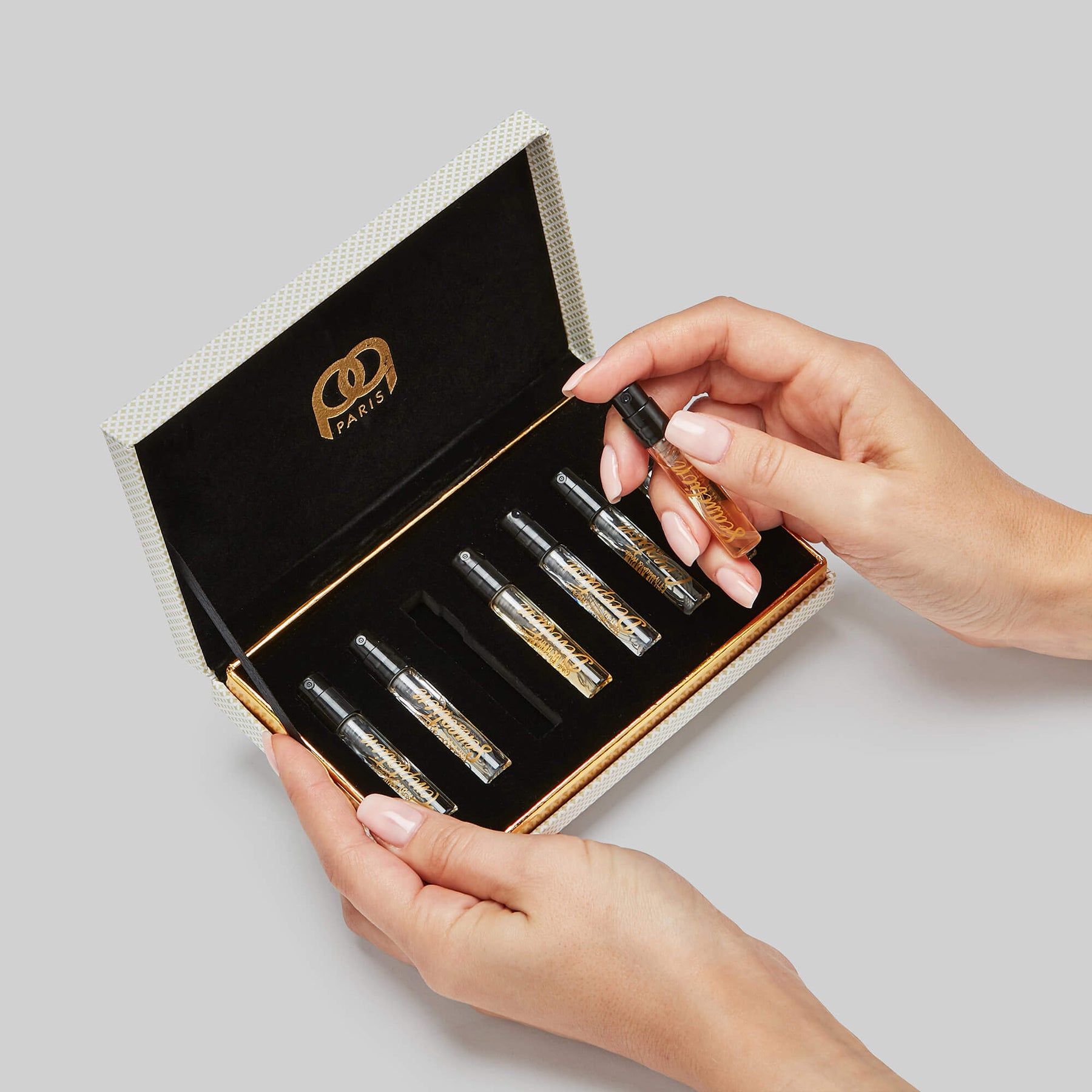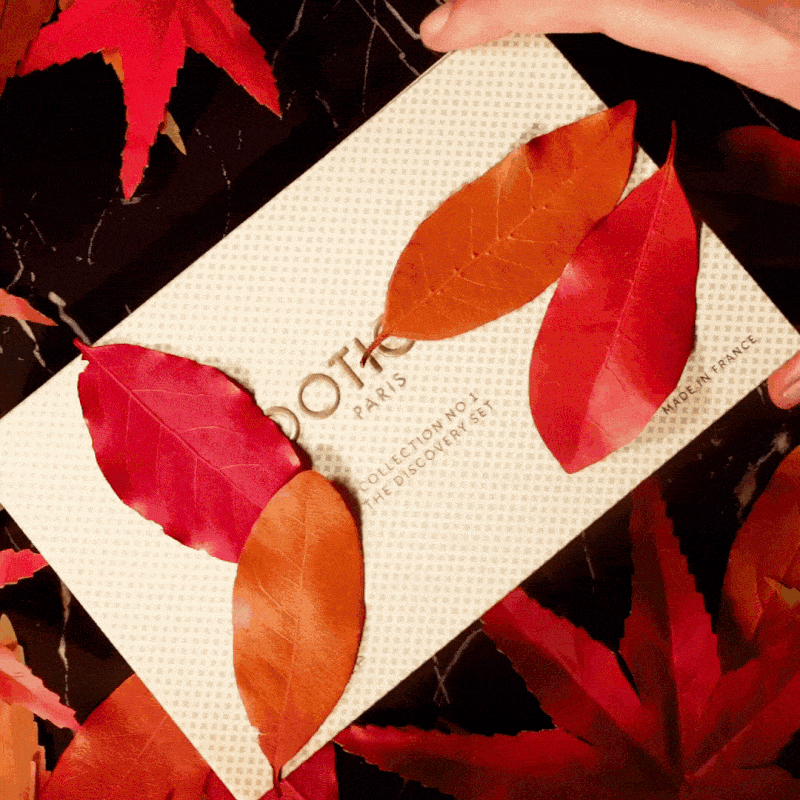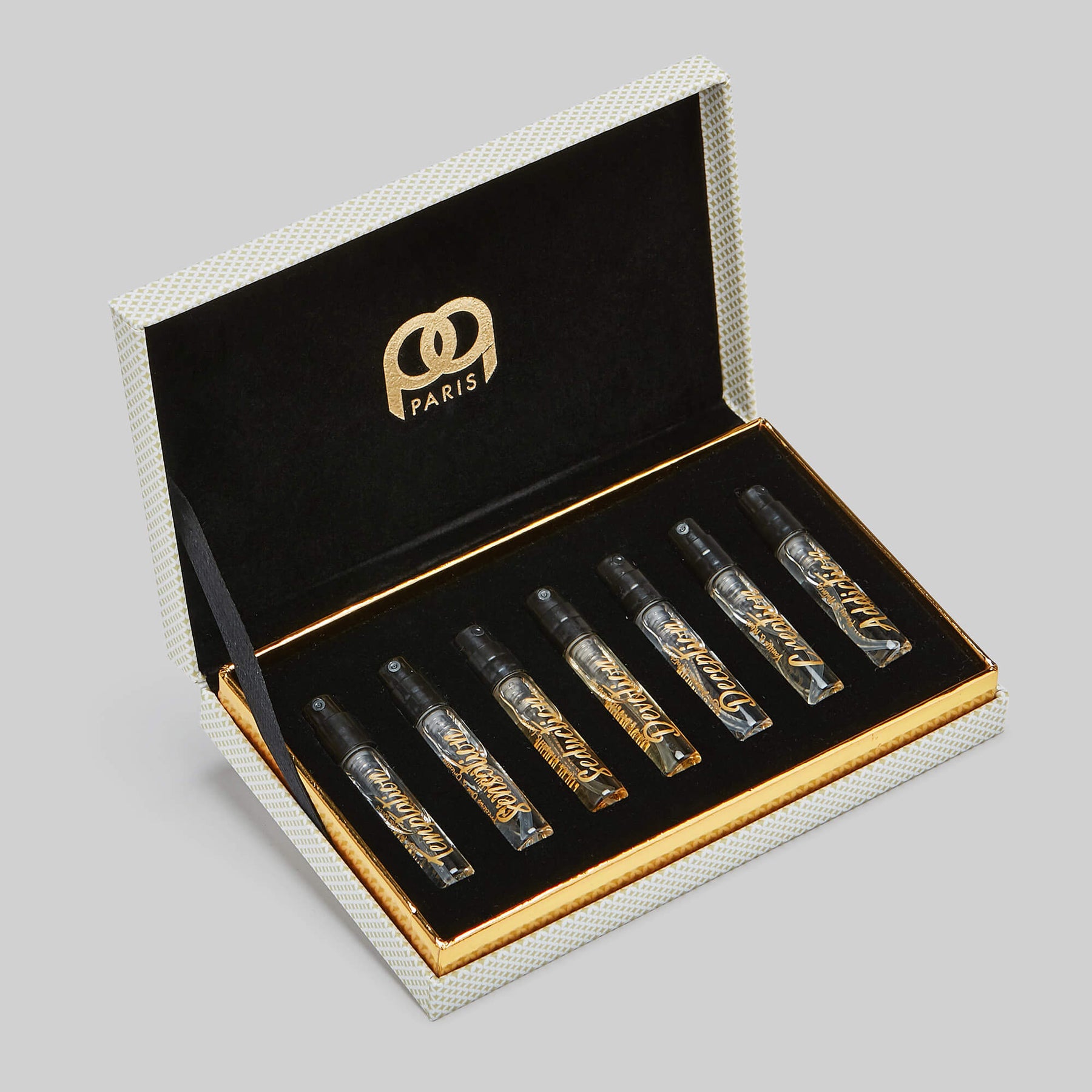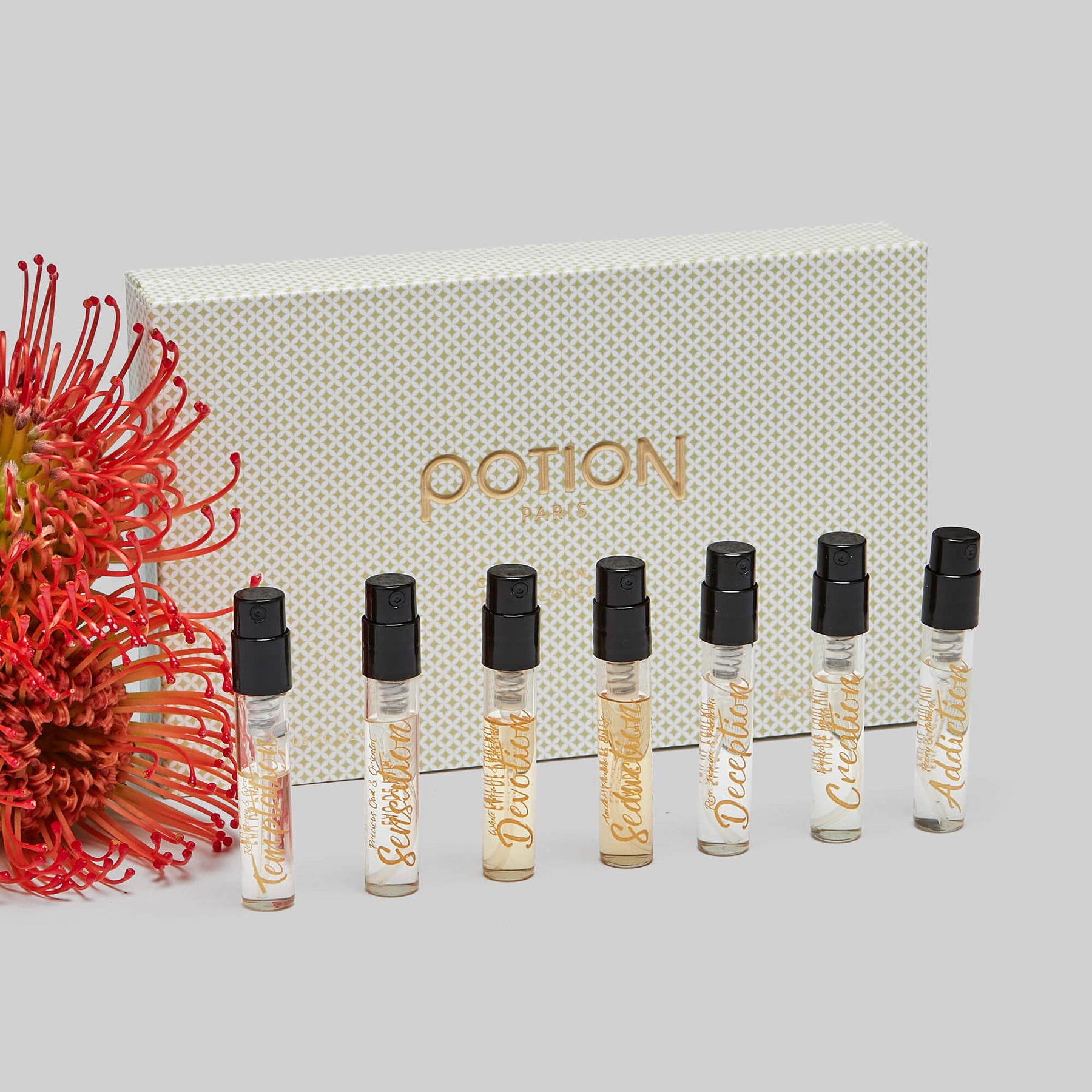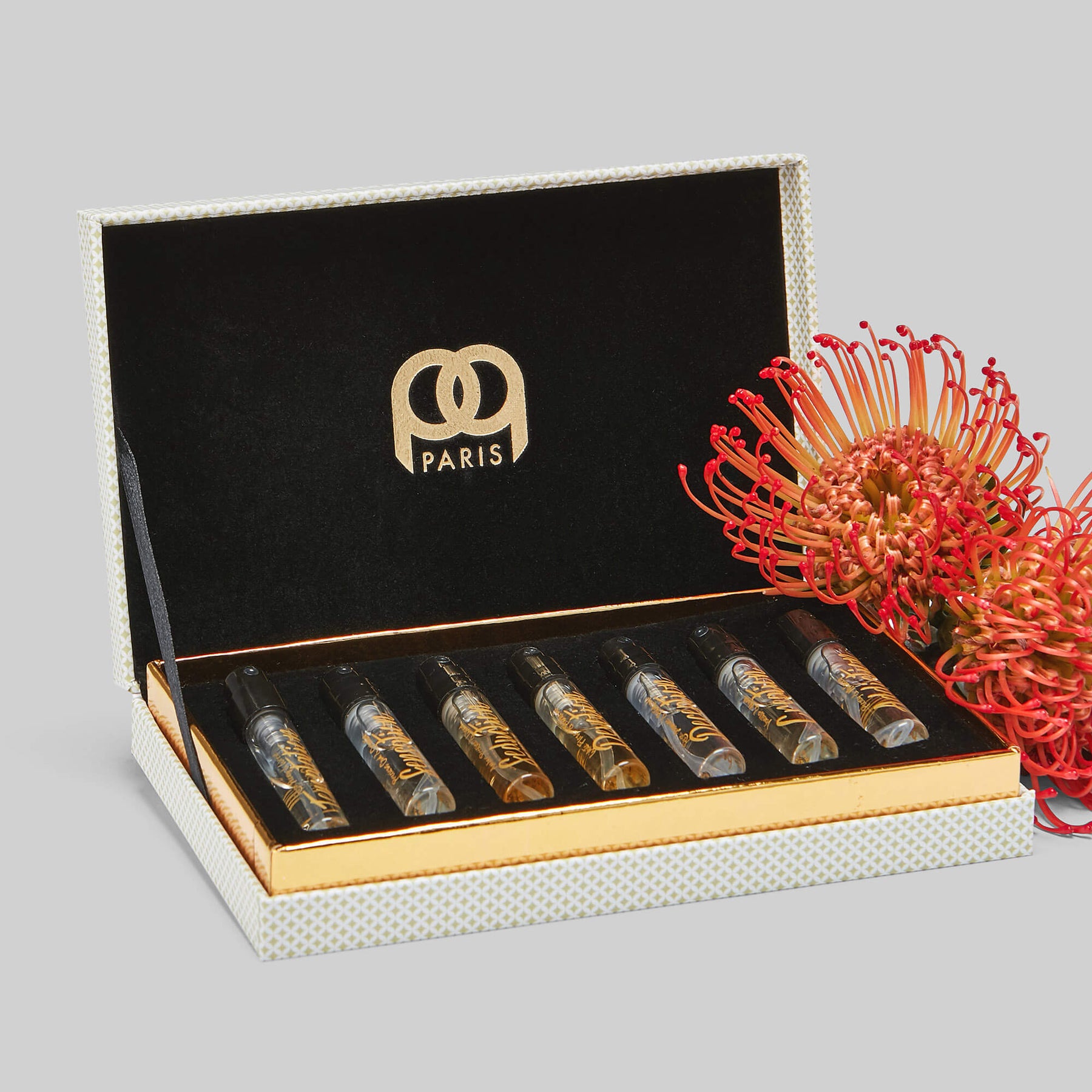 The Discovery Sample Set
7 Handcrafted Fragrances in 2ml Samples
Potion Paris has been transcending nature in a poetic way. A spirit which is at the heart of the Collection No.1, a fantasised vision of nature. 
This Discovery Set contains the seven samples from Collection No.1, perfect for discovering your new signature scent or as a delightful gift. This exquisite collection of handcrafted, 
cruelty-free and toxin-free perfumes
also includes A £20.00 GIFT VOUCHER
(valid for 2 months from date of purchase) for you to redeem on any box sets (except discovery sets) made through our website!
7 X 2ML SAMPLES OF OUR SIGNATURE VEGAN SCENTS FROM CLEAN AND NATURAL INGREDIENTS
Collection No.1 Samples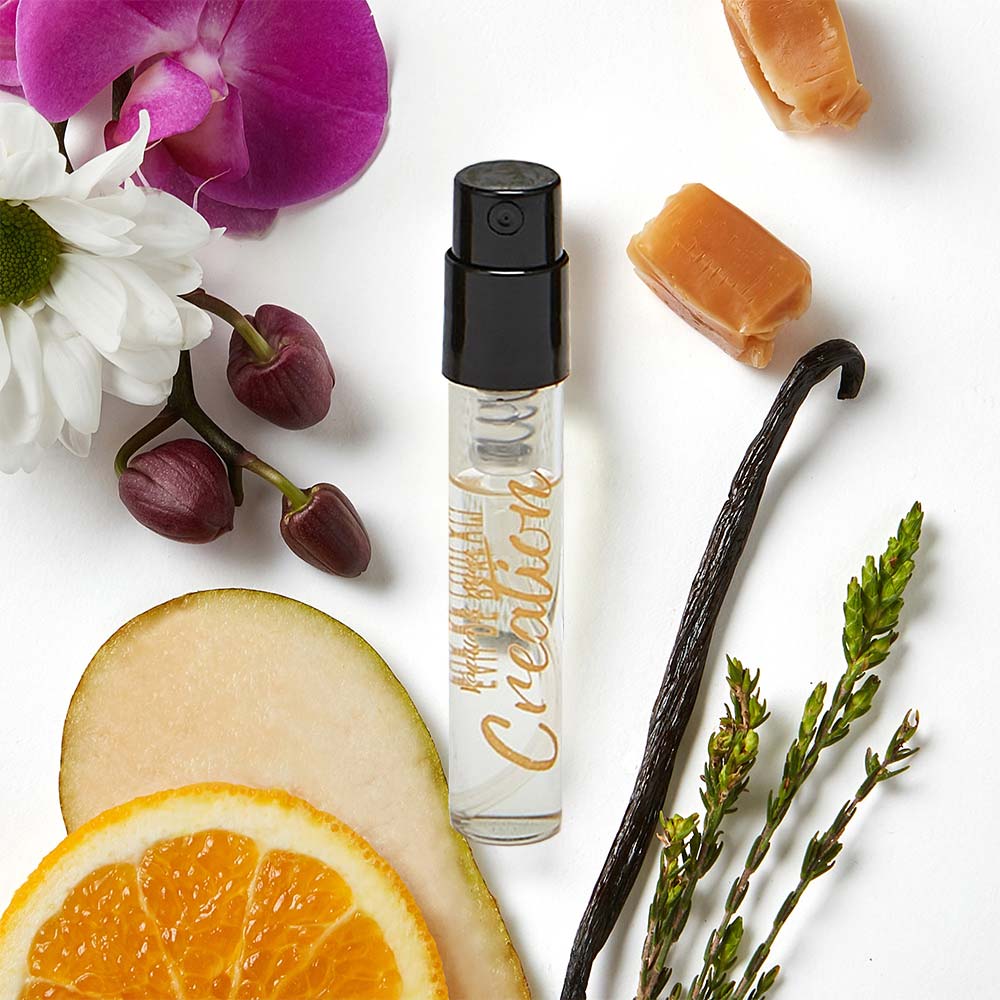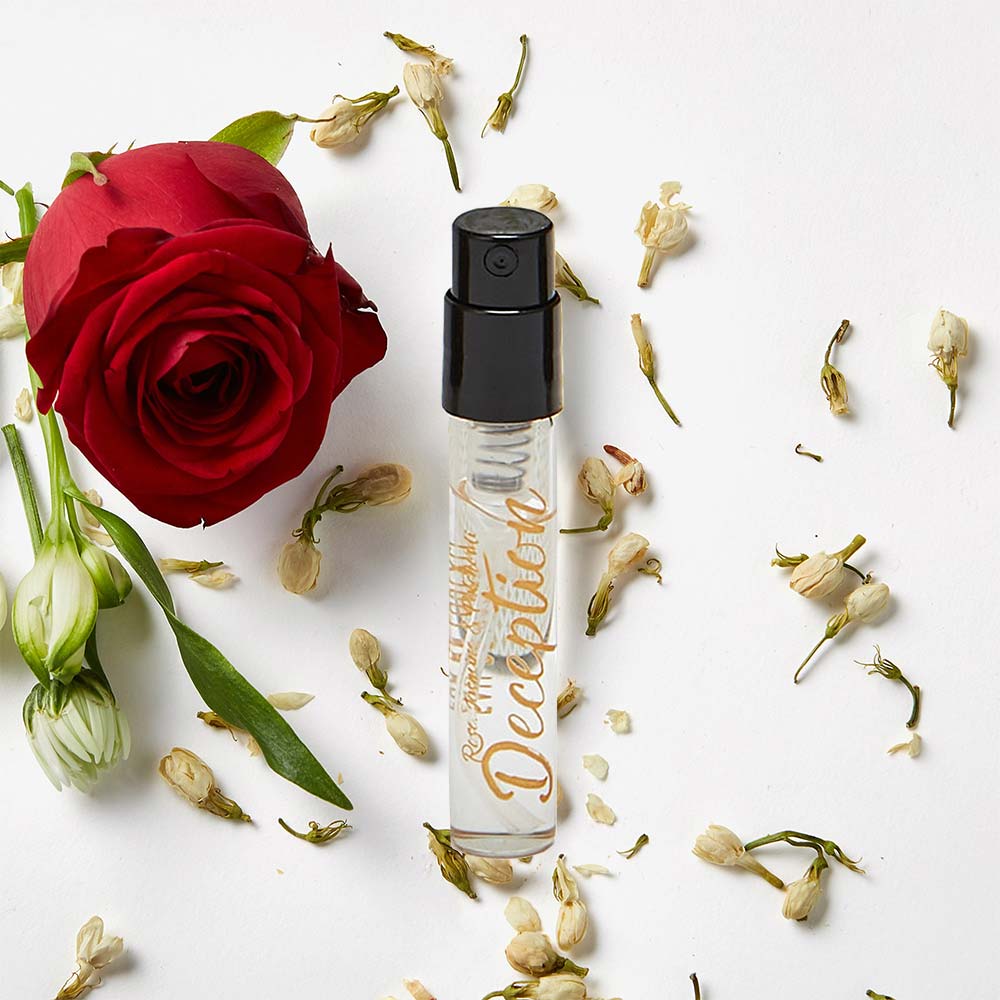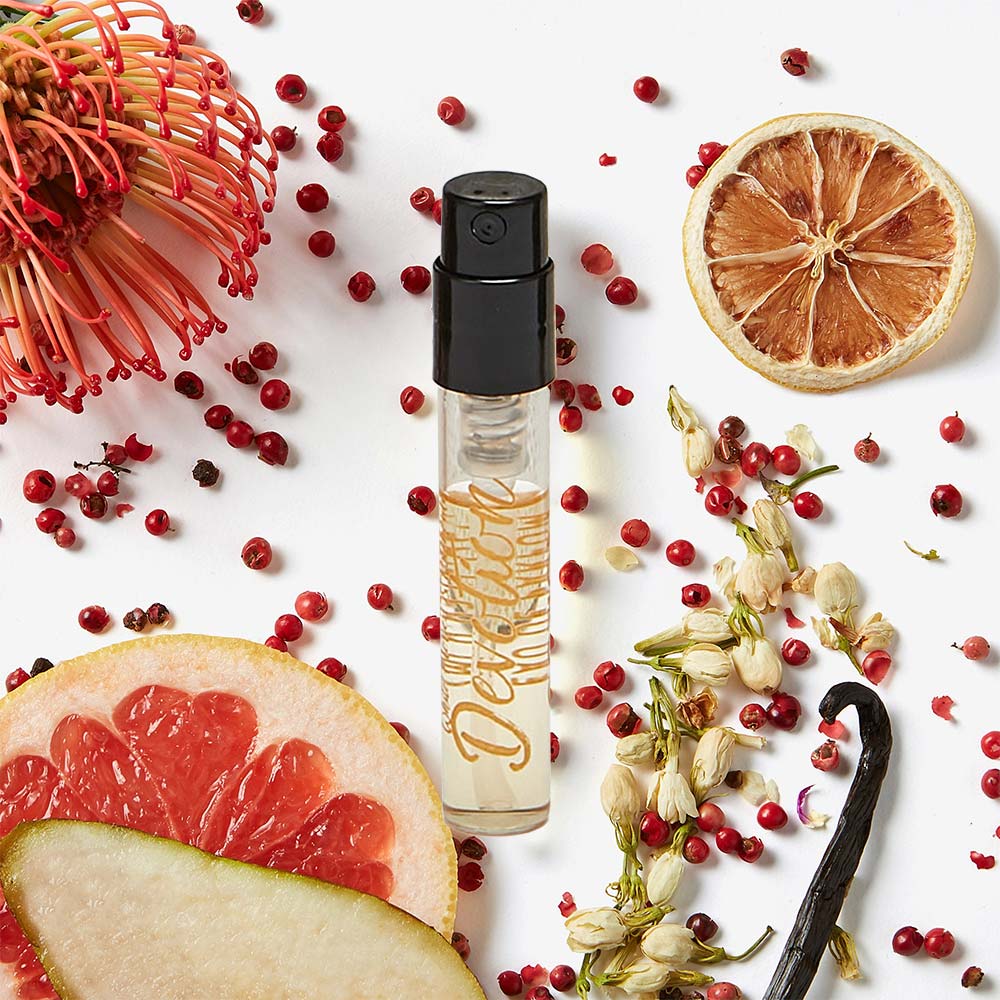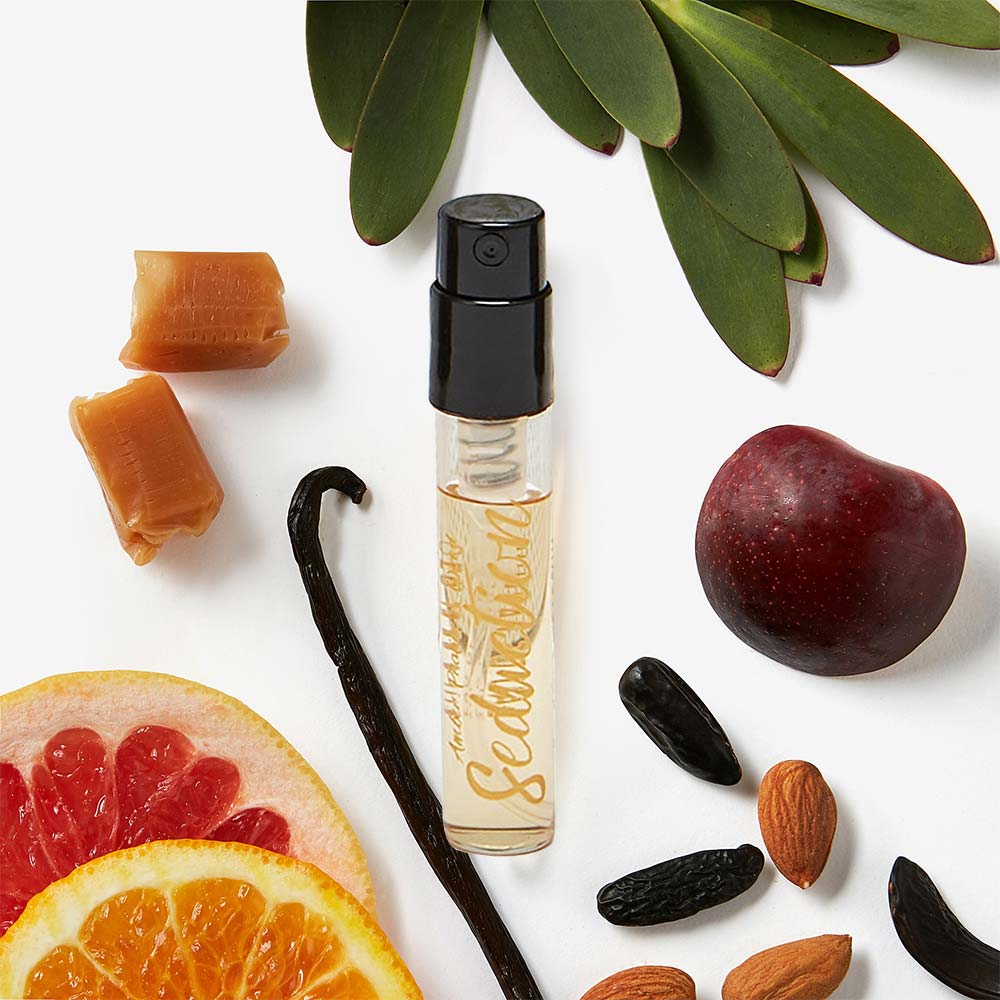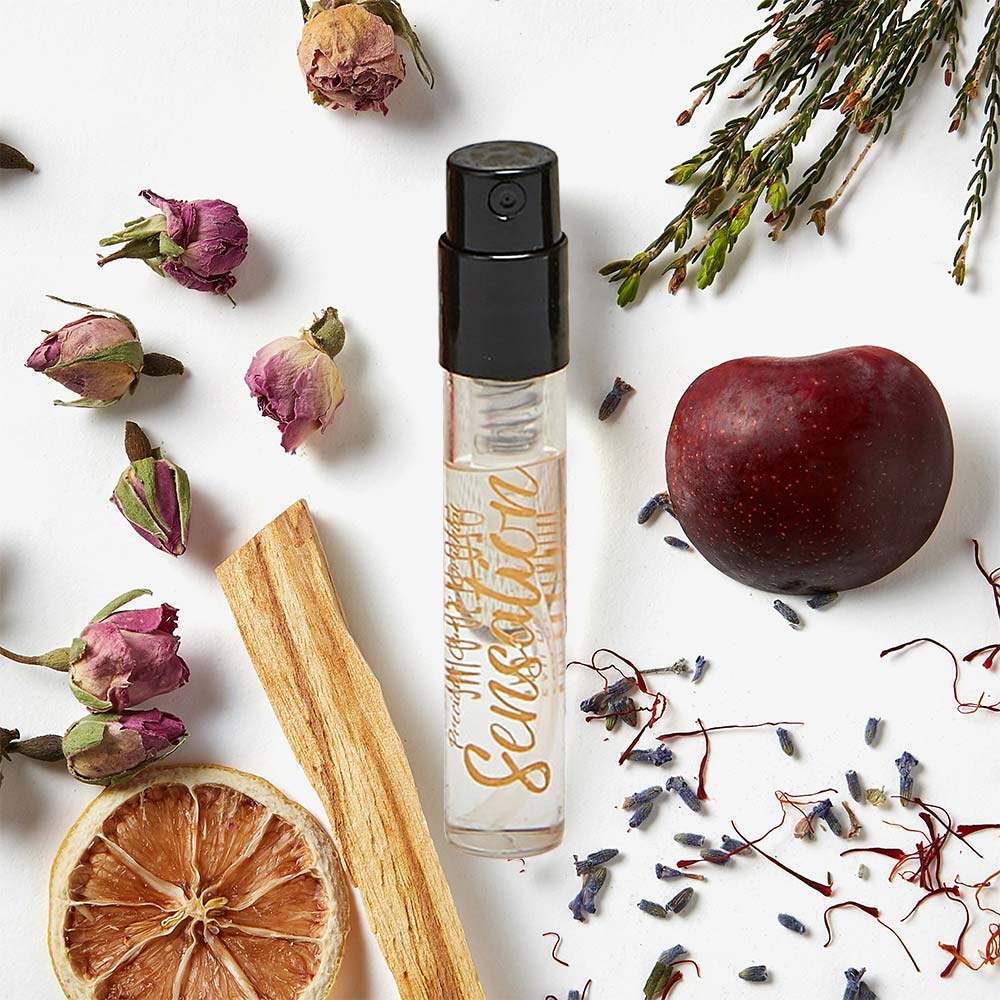 What Our Customers Are Saying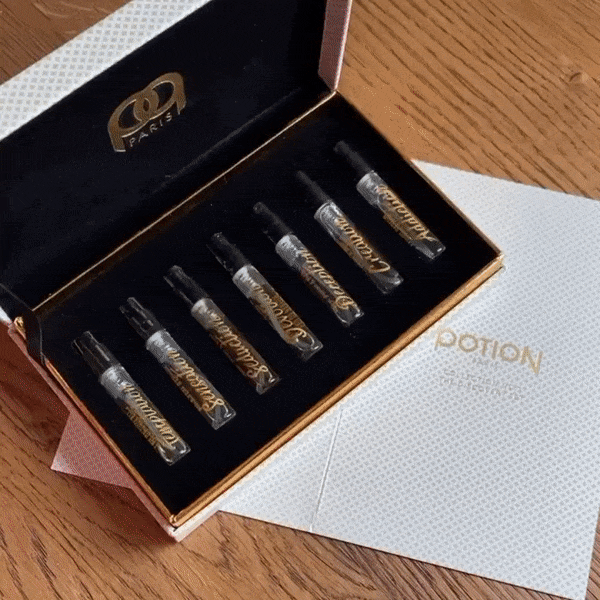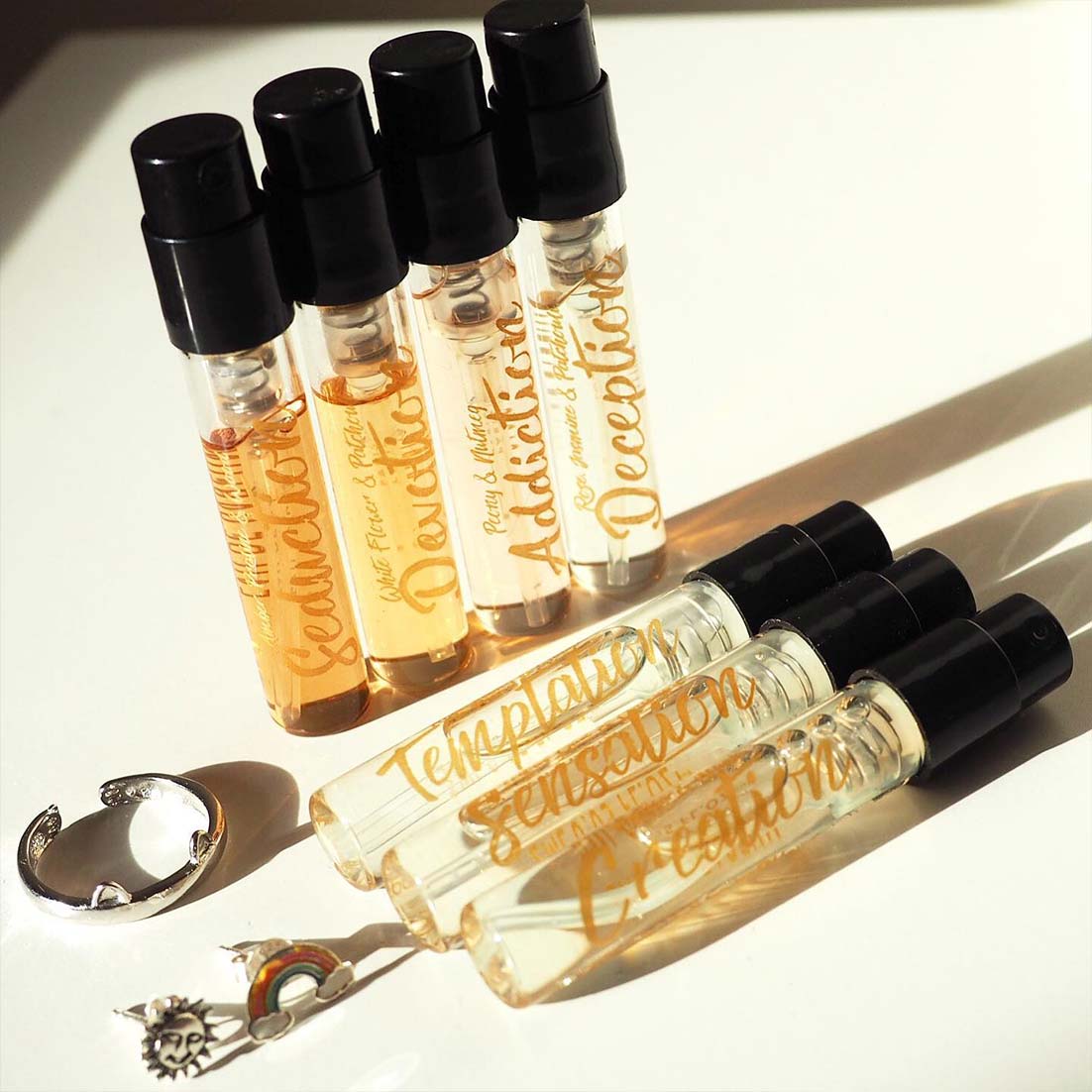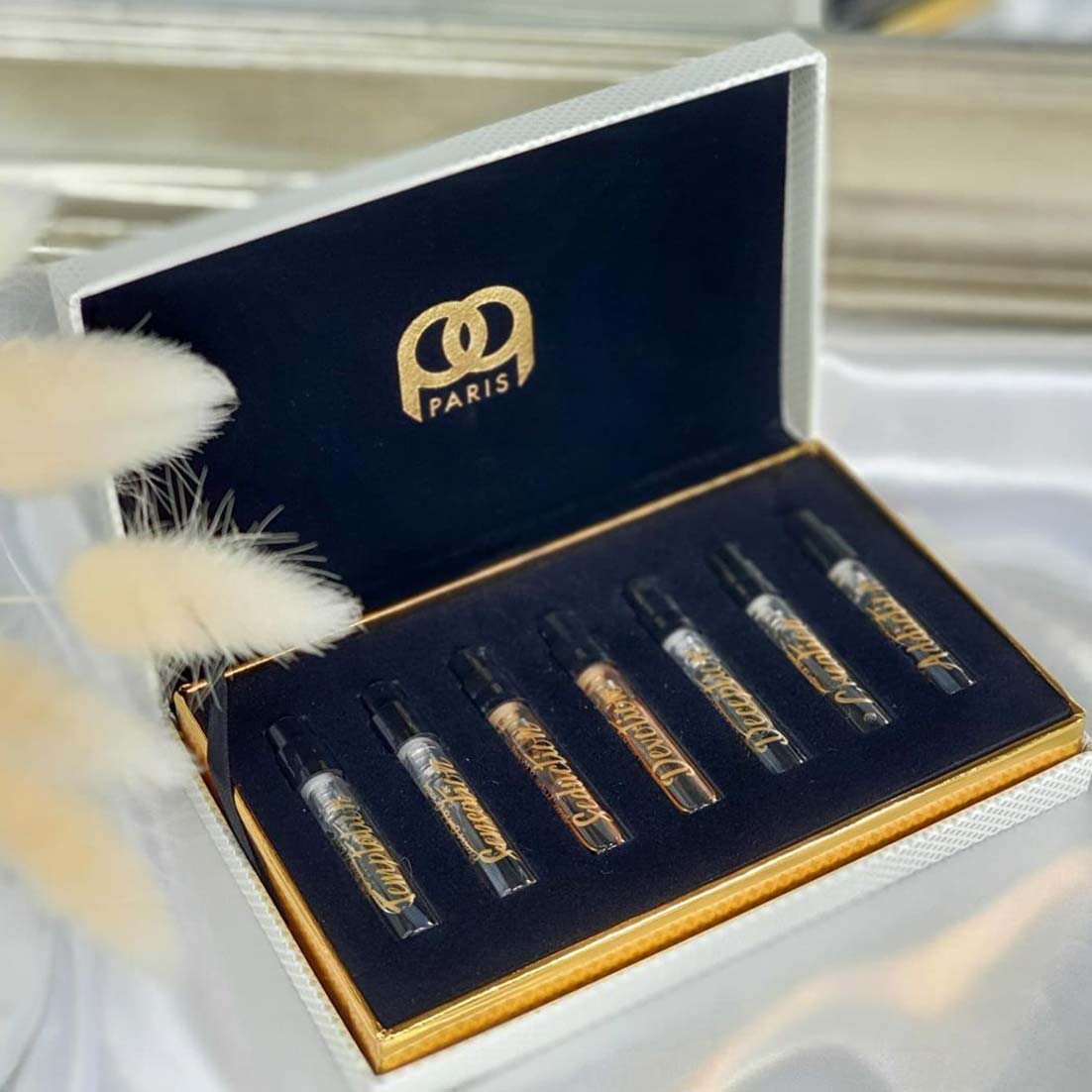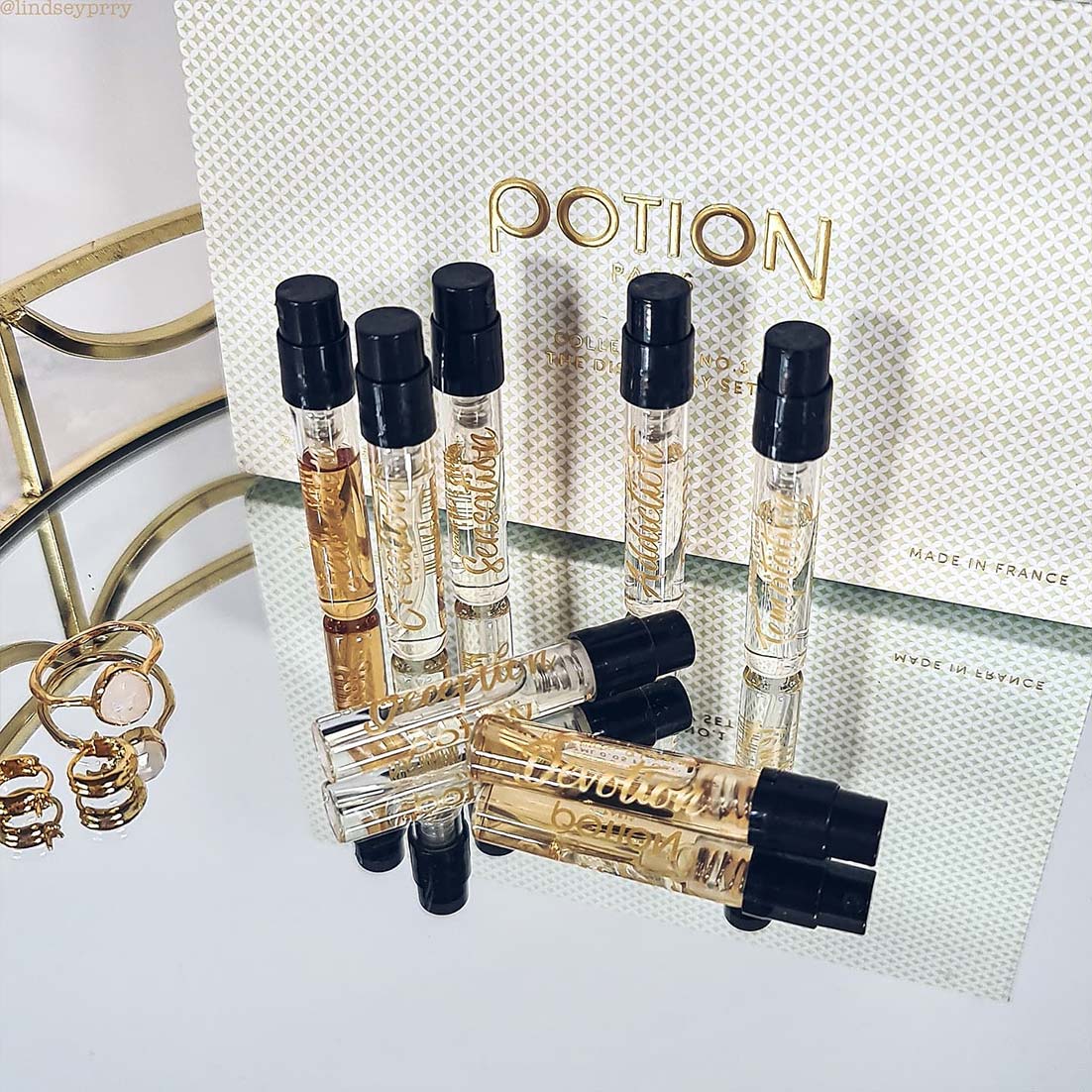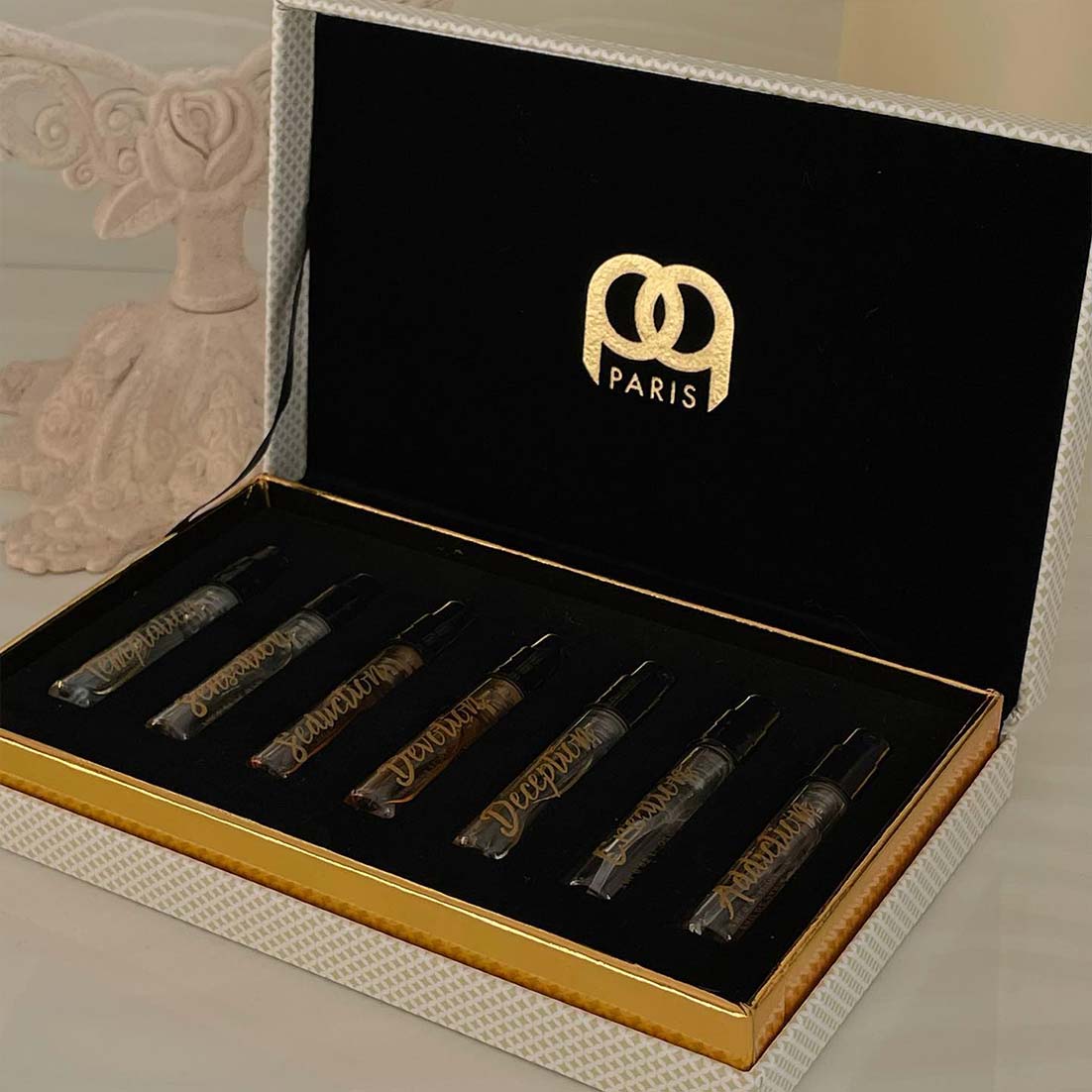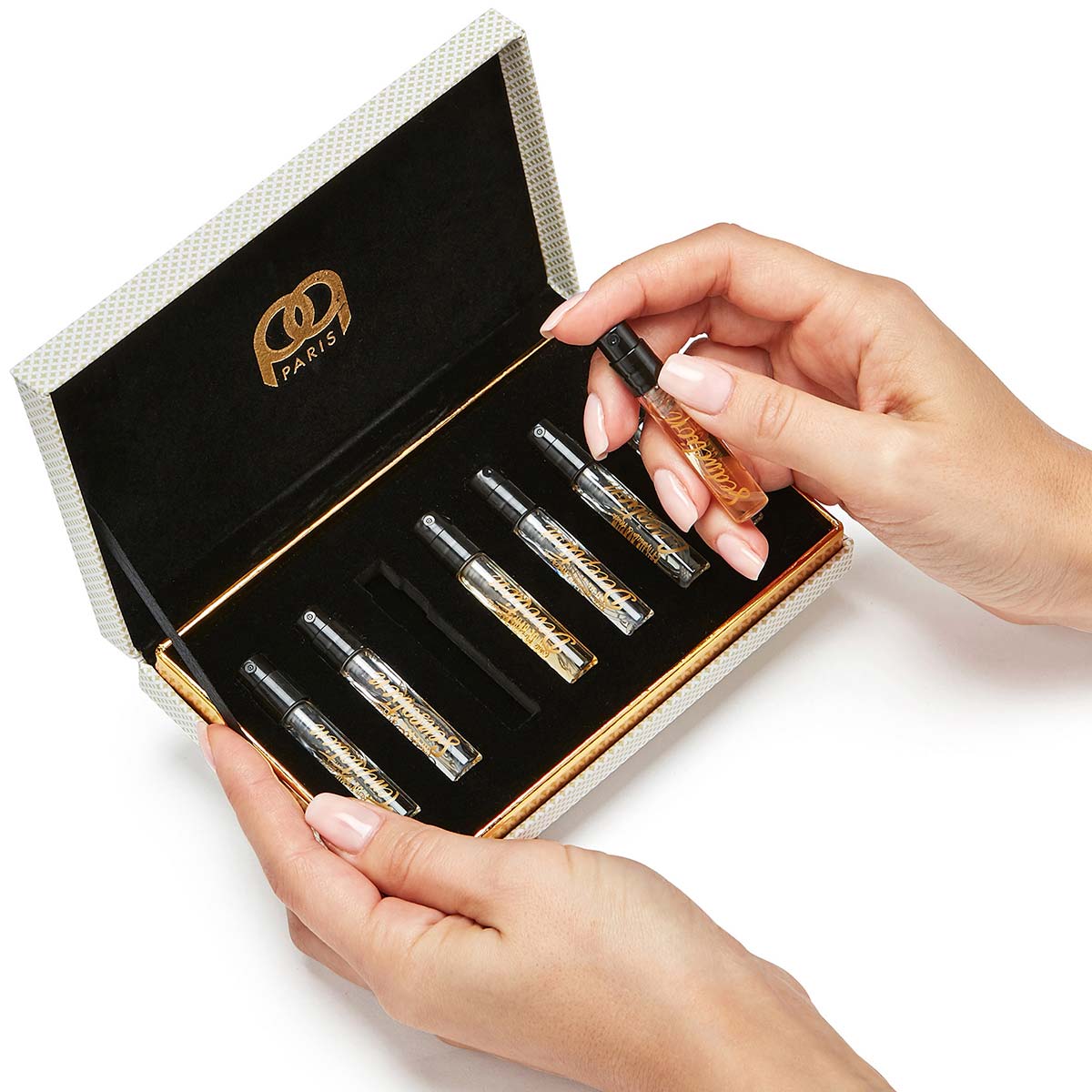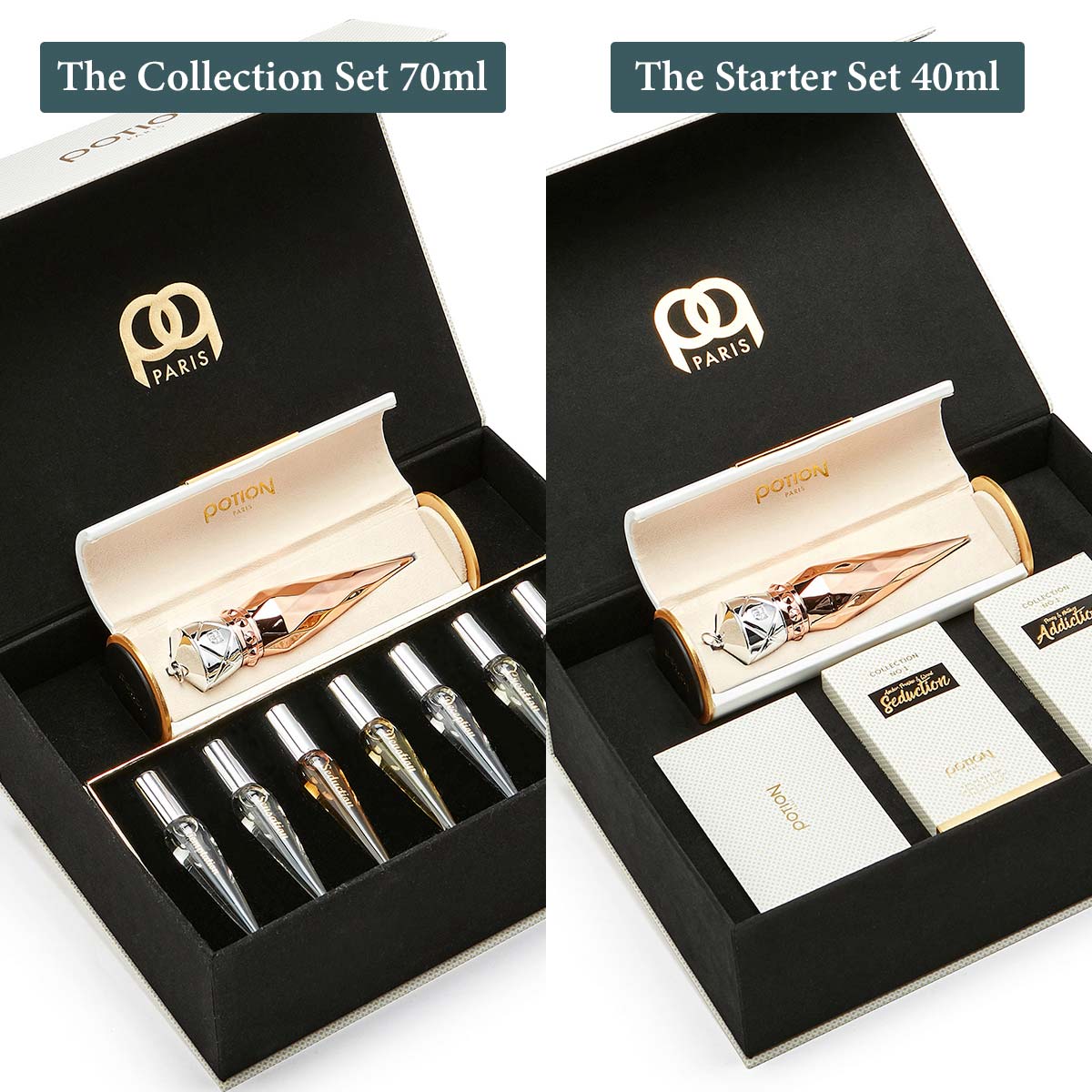 FREE WITH EVERY DISCOVERY SAMPLE SET
£20 Gift Voucher
With every Discovery Sample Set we also gift you a free £20 Gift Voucher which you can redeem from any of our 40ml sets, 60ml sets or The Collection Set!
HOW TO
Redeem your Gift Voucher
Once you've received and tested your samples from The Discovery Set, you can redeem your £20 Gift voucher against one of our Best Selling Collection Sets or our 40ml & 60ml Starter Sets
OUR AWARD WINNING HANDCRAFTED FRAGRANCES ARE ALL
Cruelty-Free, Toxin-Free & Sustainable
Sourced and composed using rare, precious, ethically farmed and sustainable ingredients from around the world. We are completely cruelty free with no animal testing. By being toxin free we ensure there are no parabens and phthalates which are among the top "dirty ingredients" in the beauty industry in our scents.